The last several years we have been looking for females that are unrelated to the genetics we currently have in our herd. Our first purchase was Precious Z35. We own a half interest in her with Ehlke Herefords. She has been placed in an embryo transfer program. Precious Z35 has an outstanding phenotype, is a complete outcross genetically and produces dark red offspring.
AI Sire Information
E Yellowstone 001
NJW 1030 Ridge 254G
Boyd Blueprint 6153
TH Frontier 174E
CMF Gold Rush 569G ET
CMF Guideline 535G
E HC 2528 Wyatt J23
The latest additions to our herd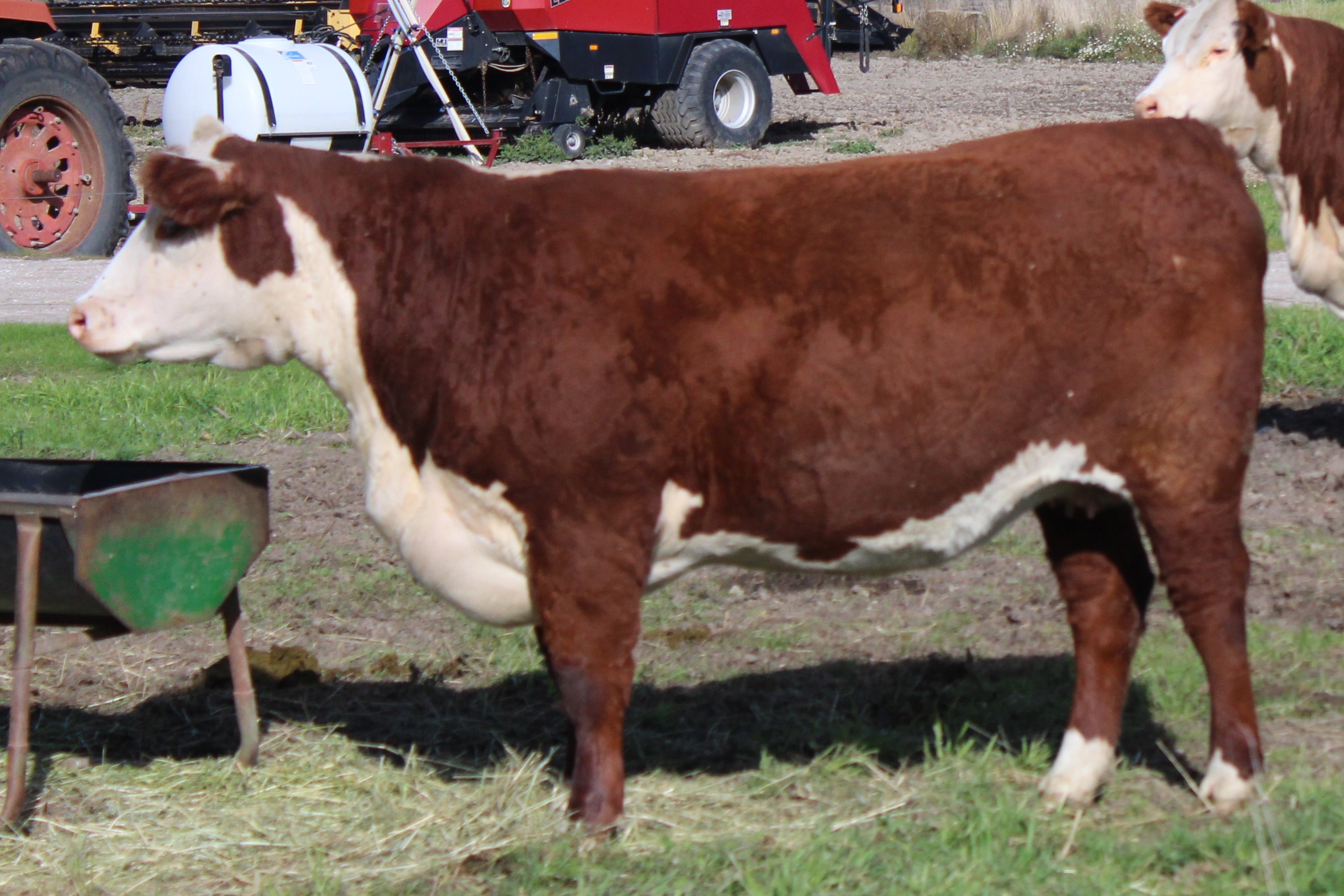 Edna E160 is a half sister to Edna D157. She shows the consistency her sire, Hometown 322A ET, produces with dark red color, smooth top line, outstanding udder and docile disposition.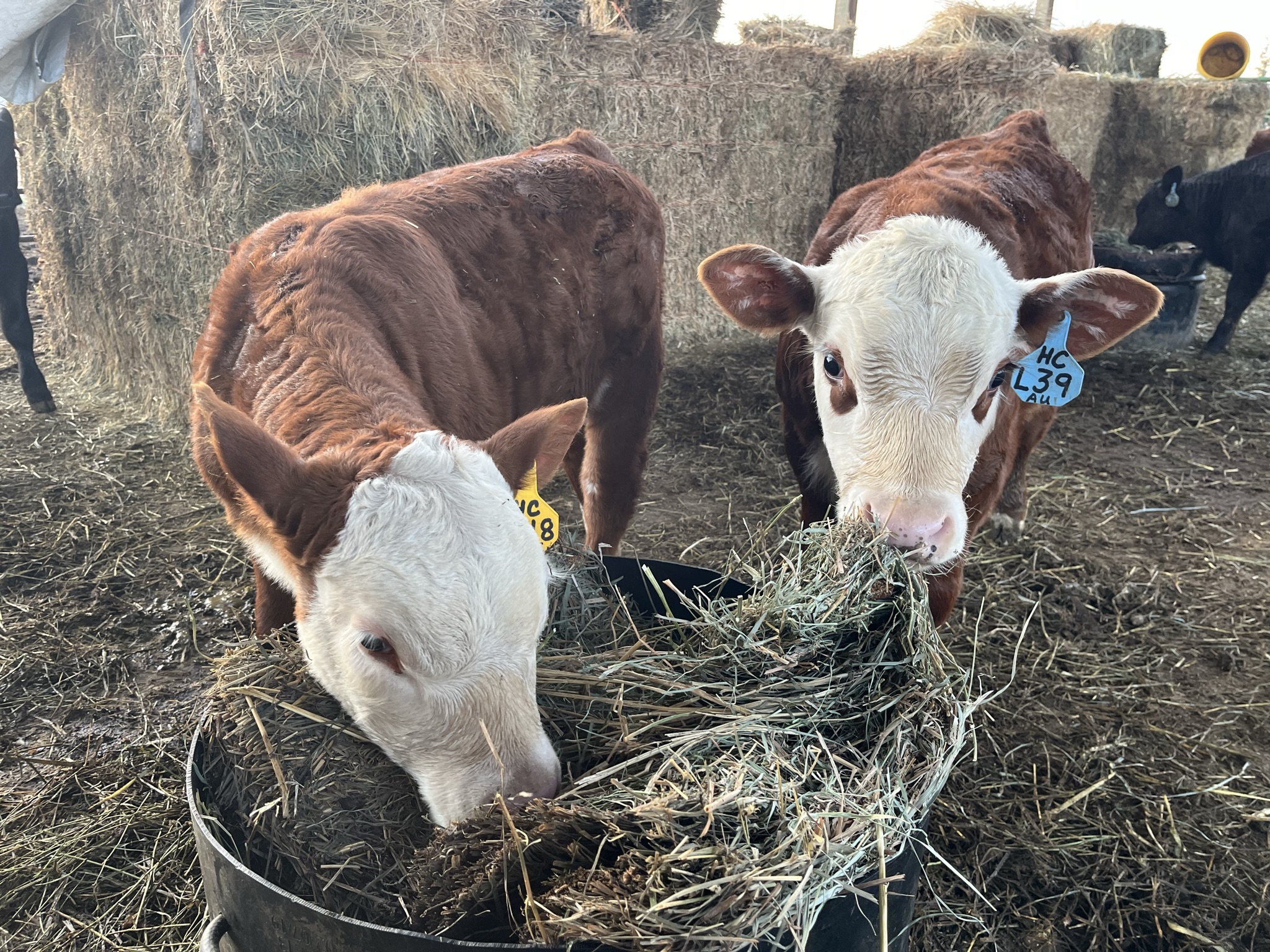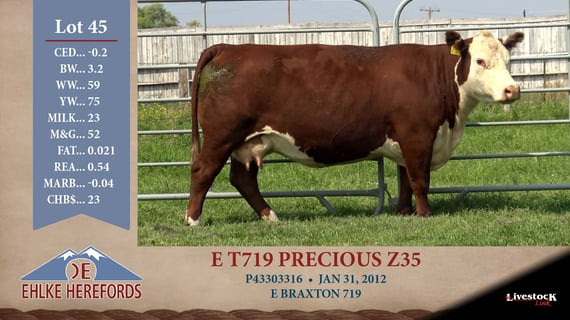 Precious is a beautiful dark color, has an outstanding udder and will add eye appeal to her calves. We can hardly wait to see her embryo transfer calves out of Digby and her natural calf out of Bar Star Magnitude. We own half interest in Precious with Ehlke Herefords of Townsend, Montana.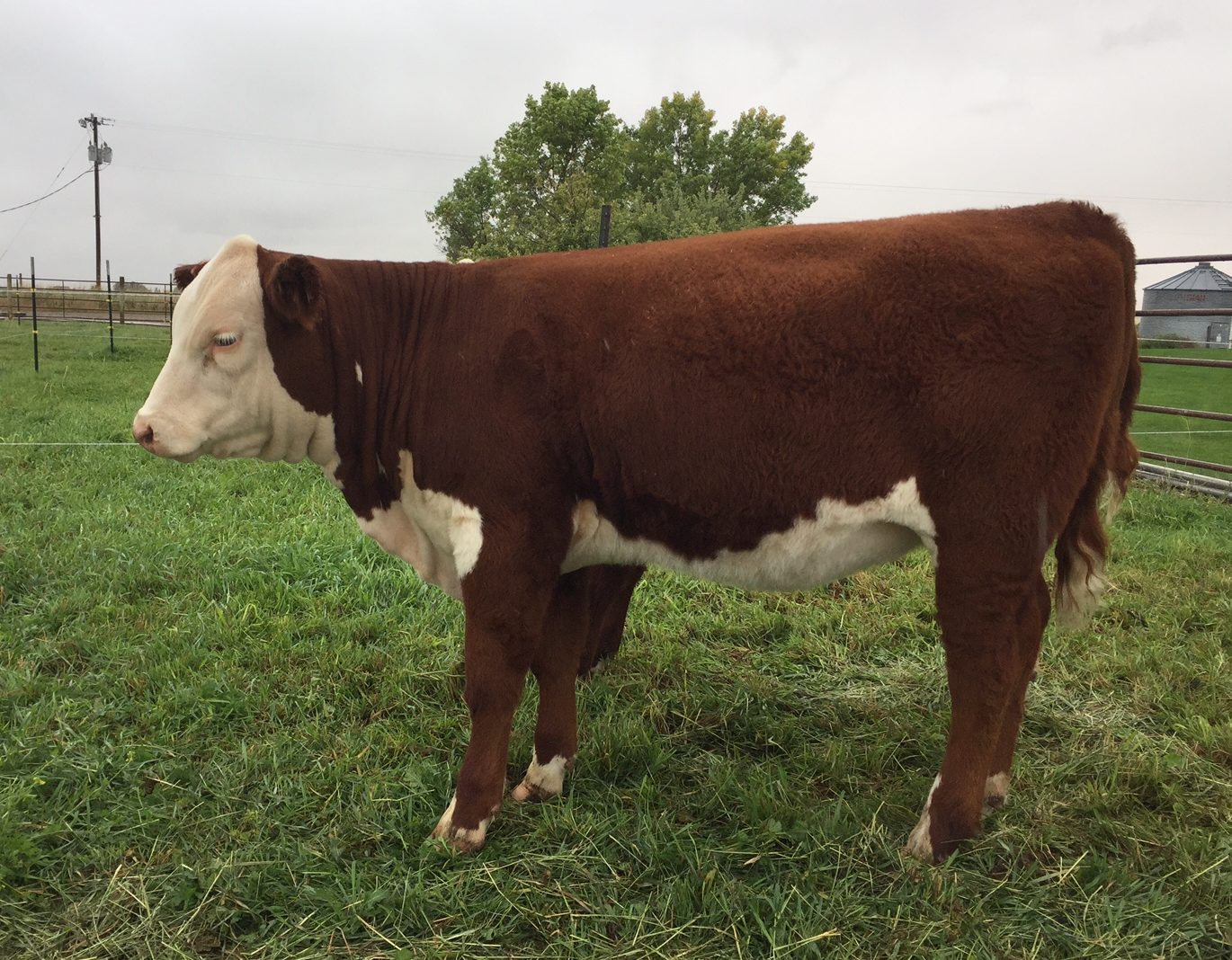 Churchill Lady has a January, 2020 steer calf out of Bar Star Magnitude. If you are looking for a show steer, this could be the one! She is pictured above as a weanling calf at the Churchill Sale in 2017.
Foundation Females of the HCH Herd
H&S Donna Duramiss
The Hagen's had two cows named to the current Dam of Distinction list. The first cow is H&S Donna Duramiss who was born in 2012. She has produced ten calves. Four of these calves are daughters that have been retained in the herd forming the "Donna" line of breeding. In 2018, one of her bull calves sold for $7,750.00 in the WCA Bull Test and Sale. 
H&S Dura Chick
The second Dam of Distinction is H&S Dura Chick who was born in 2013. She has produced nine calves. Two of her daughters have been retained in the breeding herd forming the "Chick" line of breeding. Her five bull calves have sold to local buyers averaging $3,500.00. It is notable that both of these cows are daughters out of a bull called NJW 98S Durango 44U. Durango is from the nationally recognized herd of Ned and Jan Ward in Sheridan, Wyoming. 
We use artificial insemination extensively to provide the very best genetics. Our goal is to produce high-quality animals that give us a good economic return and have an equally high value and economic return for our customers.