The fastest way to improve the genetic base of a cow herd is through artificial insemination (A.I.). Each year we breed over ninety percent of our herd A.I. to the best bulls we can find in the United States and Canada. Through the use of A.I. we have developed a herd of outstanding females.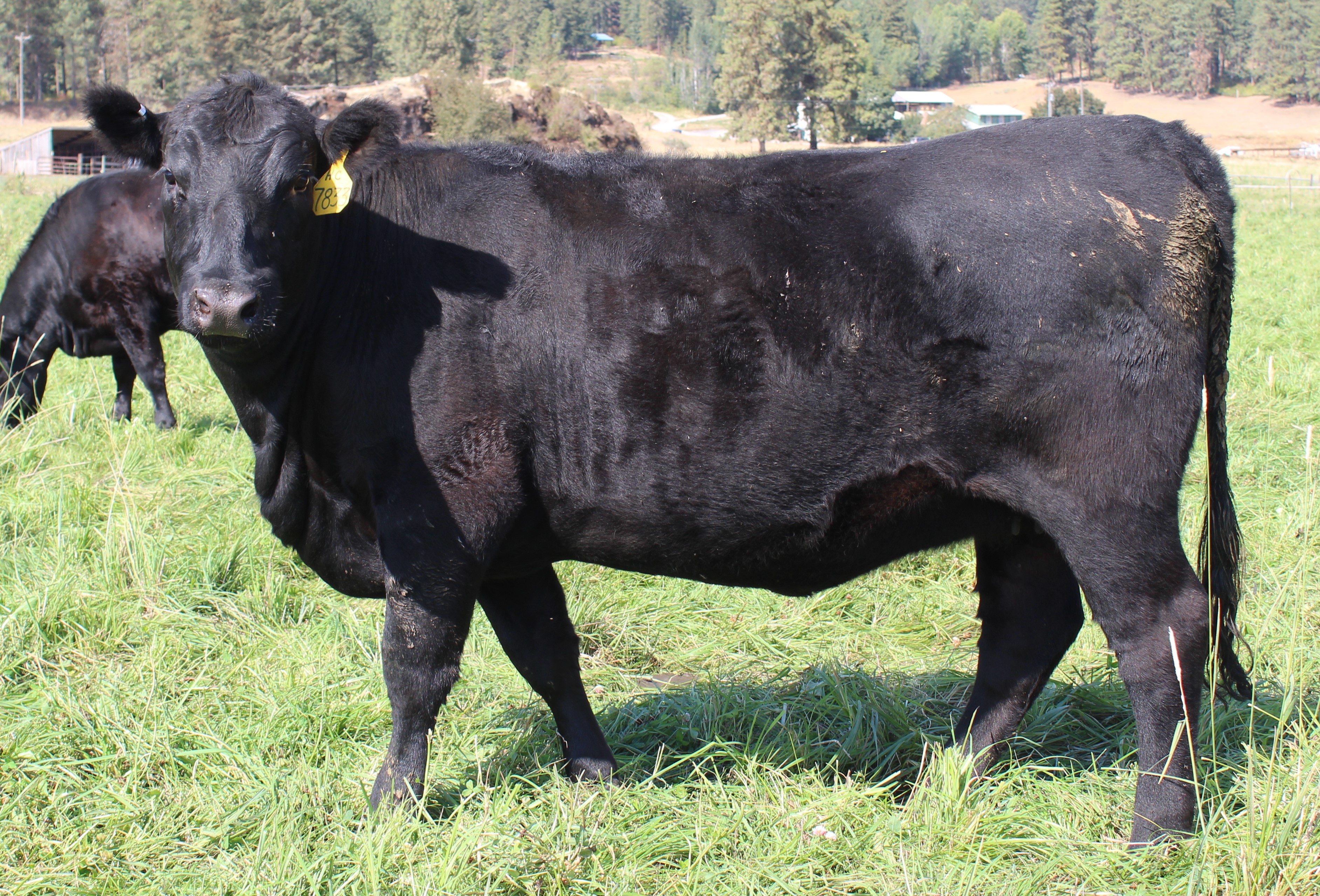 AI Sire Information Connealy Power Surge
Connealy Black Granite
Connealy Comrade 1385
S Power Point
Sitz Upward 307R
Barstow Bankroll
JMB Traction 292
Foundation Females of the HCH Herd
BoBo Miss Midy 603
Eleven year old that is still going strong.
Flushed twice producing thirteen embryos.
Her offspring are always one of the top calves at weaning time.
Miss Midy or a flush is for sale. We retain the right to one flush if you buy the cow.
Donor Dam permitted since 9/24/2015.
Miss Midy has provided us with 10 ET calves and 3 natural calves.
Basin Joyce 9213
Purchased in the Basin Angus dispersal.
Basin Joyce brings in a top calf every year.
The all-star cast of sires in her pedigree include GAR Precision 1680, Gardner Expedition, Vermillion Dateline 7078 and Paramont Ambush 2172.
We need some heifer replacements out of this cow.
 H&S Miss Traveler Division
The first star we produced in our Angus herd.
We have several daughters and granddaughters producing and they are flat good.
It's hard to beat these SAV 8180 Traverler 004 daughters. Longevity, length, growth and maternal. I have looked for them at every sale.
We would flush her if we didn't have so many cows with her blood line already.
 BoBo Blackbird 913
Our second pick at the BoBo dispersion sale.
Her sire, Hyline Right Time 338 produces highly maternal daughters.
Blackbird crosses well with a wide variety of sires.
We will flush her in the near future looking for daughters.
A picture of her 2016 bull calf is to the right.